Dental Services
Your smile deserves the same care and attention as any part of your body. At Saco River Dentistry, we are committed to providing exceptional dental treatment that maintains and improves the health and beauty of your mouth. To that end, our experienced cosmetic dentists, Dr. Roy and Dr. Richardson, offer a comprehensive selection of dental services that cater to the needs and goals of our patients. Whether you're seeking a routine cleaning, cosmetic enhancement, or full mouth rehabilitation, our skilled team will help you accomplish your desired outcome. We're also available to give advice and guide your decision so you feel as comfortable and confident as possible about your experience, from start to finish.
There's more to know about our practice, so follow the links below to learn about the various dental services we offer. You are also welcome to contact our office with any questions or to schedule a consultation.

Thank you to everyone at Saco River Dentistry for helping me attain great dental health. And great dental health is good for your entire body!

–Actual Patient
Performing Cosmetic Dentistry Miracles
Utilizing the latest dental techniques, we can restore confidence and sparkle to your smile.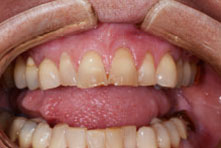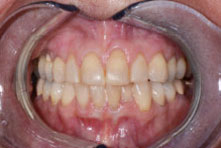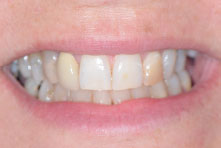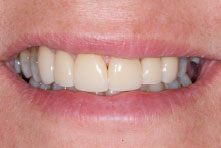 View Our Gallery