Our team is made up of extensively trained dentists who put patient comfort, results, and safety first. Our compassionate approach is designed to put you at ease and give you the confidence to achieve your smile goals. Get to know our dentists a little better by reading about their backgrounds, and please reach out to us with any questions you may have.
Dr. Nicholas K. Roy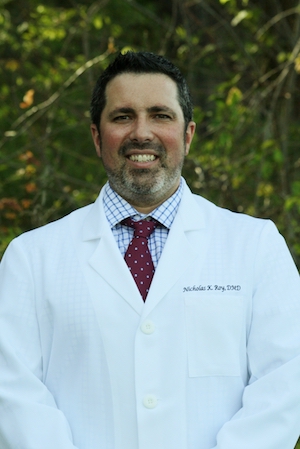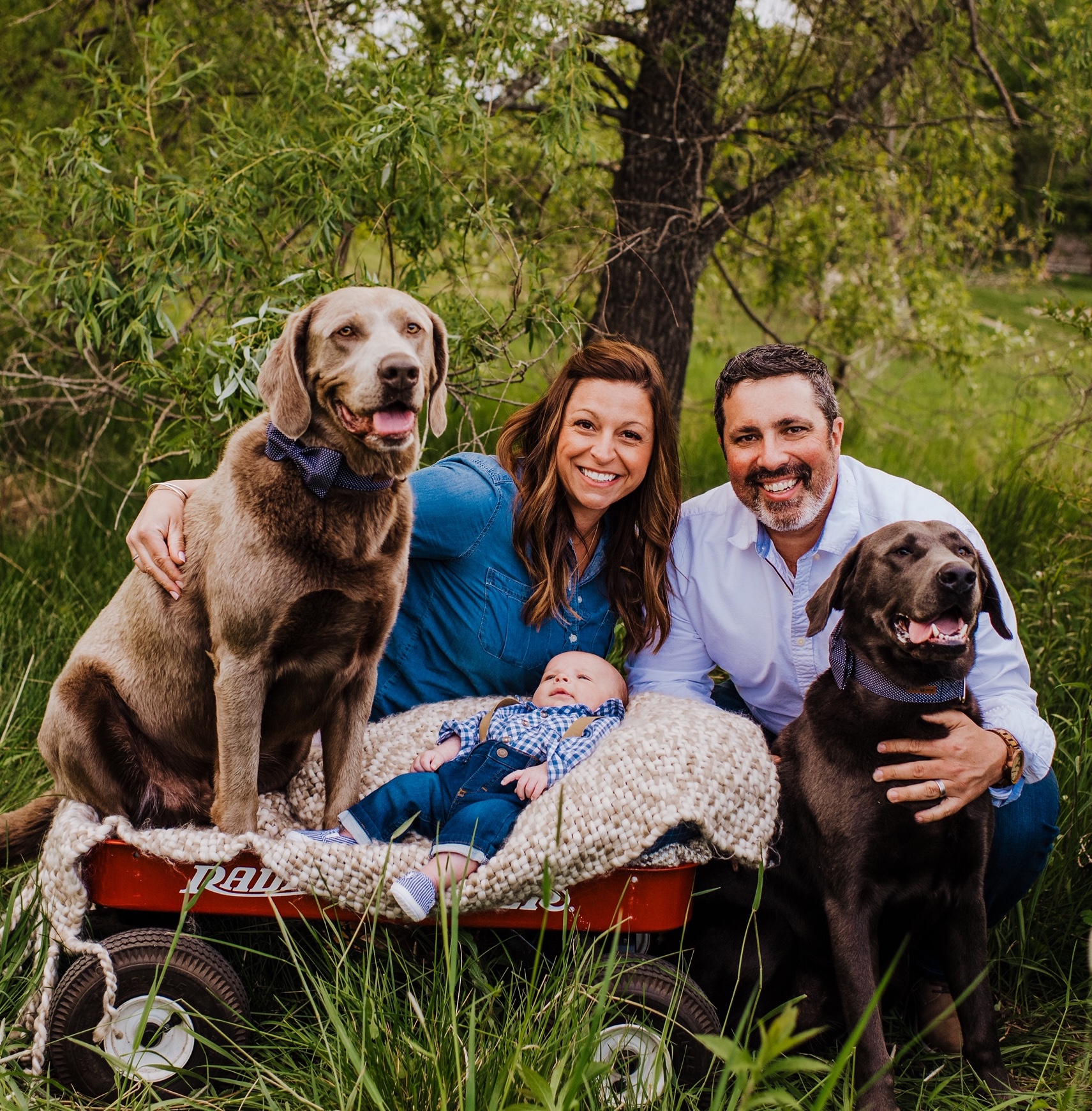 Nicholas Roy, DMD, MAGD, is the owner and director of Saco River Dentistry. Born and raised in Maine, he completed his undergraduate studies at the University of Vermont before receiving his Doctor of Dental Medicine from the University of Connecticut School of Dental Medicine. He is passionate about all aspects of dental medicine, and is committed to continuously expanding and improving his knowledge so as to provide the best possible treatments for his patients. He offers a wide range of advanced dentistry options, including
dental implants
, porcelain veneers, and teeth whitening. He has also been named a Qualified Dentist by the American Academy of Dental Sleep Medicine, indicating his ability to provide effective treatment for
sleep apnea
using oral appliance therapy. 
Learn more about Dr. Nicholas Roy
Dr. Zachary Reagan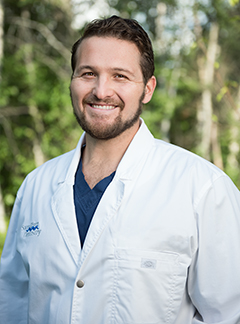 Zachary Reagan, DMD is a family dentist who offers preventative, general, restorative, and cosmetic dentistry services. He developed a passion for dentistry while pursuing his Master of Human Anatomy and Physiology at Pennsylvania State College, and went on to receive his Doctor of Dental Medicine from the University of New England School of Dental Medicine. Dr. Reagan enjoys helping his patients obtain and maintain beautiful, healthy smiles, which is why he offers a variety of dental treatments designed to promote oral health and maximize smile aesthetics—including crowns, bridges,
teeth whitening
, and
porcelain veneers
.
Learn more about Dr. Zachary Reagan
Dr. Jordan Hicks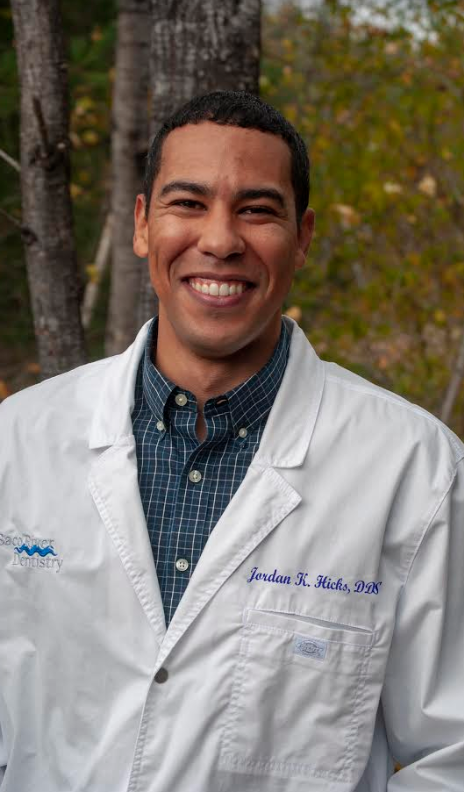 Jordan Hicks, DDS is a dentist offering advanced dental and orthodontic treatments, including
Invisalign
®. A Maine native, he received his undergraduate education at Binghamton University in New York before attending the University of Maryland School of Dentistry. His philosophy of patient care is to make receiving dental treatment as easy, efficient, and comfortable as possible. He is excited about advances in technology and hopes to continue pursuing professional education opportunities to better serve his patients and the Buxton community.
Learn more about Dr. Jordan Hicks
Dr. Luke Libby
Luke Libby, DMD is a Maine native who is proud to be serving the Buxton community. He attended the University of New England for both his undergraduate and dental education, graduating with honors. Dr. Libby enjoys problem-solving, and he takes pride in helping patients who come to him with both simple and complex cases achieve beautiful, healthy smiles. In addition to offering cosmetic, general, and restorative procedures, Dr. Libby is also an Invisalign® provider.
Learn more about Dr. Luke Libby
Dr. Christian Labonte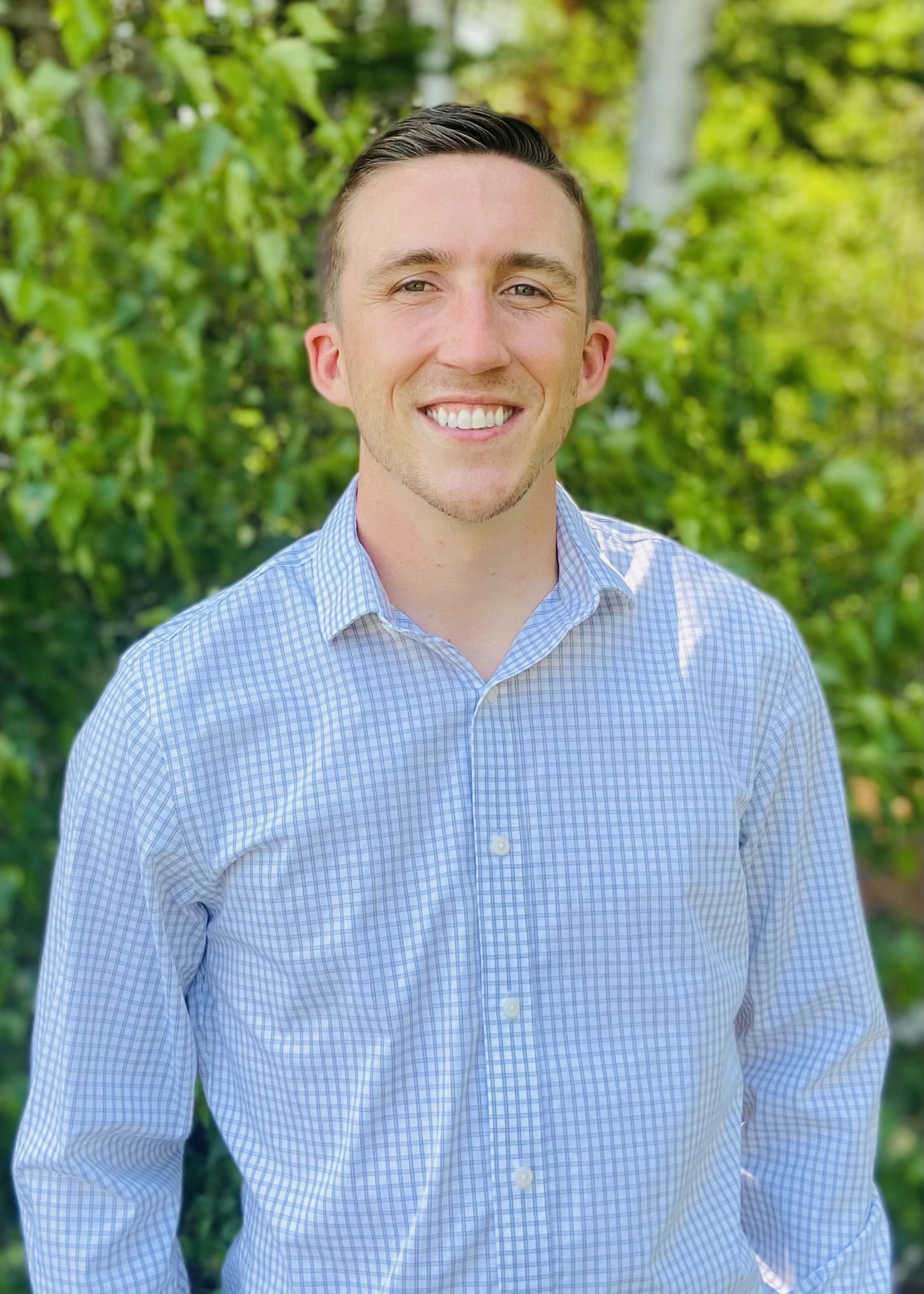 Dr. Christian Labonte is a proud Maine native, who grew up in Lewiston, Maine. Dr. Labonte knew he wanted to be a dentist from a young age after his own positive experience receiving orthodontic care in high school—witnessing firsthand how transformative feeling confident, comfortable, and healthy in your smile can be. Since then, he has dedicated himself to being the best student, provider, and team player he can be. He is a proud graduate and Black Bear Alumnus of the University of Maine, receiving a B.S. in Biology. He graduated and received his DMD degree from Tufts University School of Dental Medicine and is proud to be serving his fellow Mainers as part of the team at Saco River Dentistry.  Dr. Labonte feels blessed to be in a career he loves, constantly aspires to deliver exceptional comprehensive, preventative, and compassionate dental care for all of his patients, and is looking forward to getting to know you. In his free time, Dr. Labonte enjoys spending his time outside - skiing, fly fishing, playing tennis and basketball, hiking, running, and spending time with his family and friends at his family lake house. He also thoroughly enjoys cooking and loves preparing healthy meals for himself and his family/friends. He is a Boston sports enthusiast and loves trying craft brews from all over New England – recommendations always welcome!
Dr. Jason Greenbaum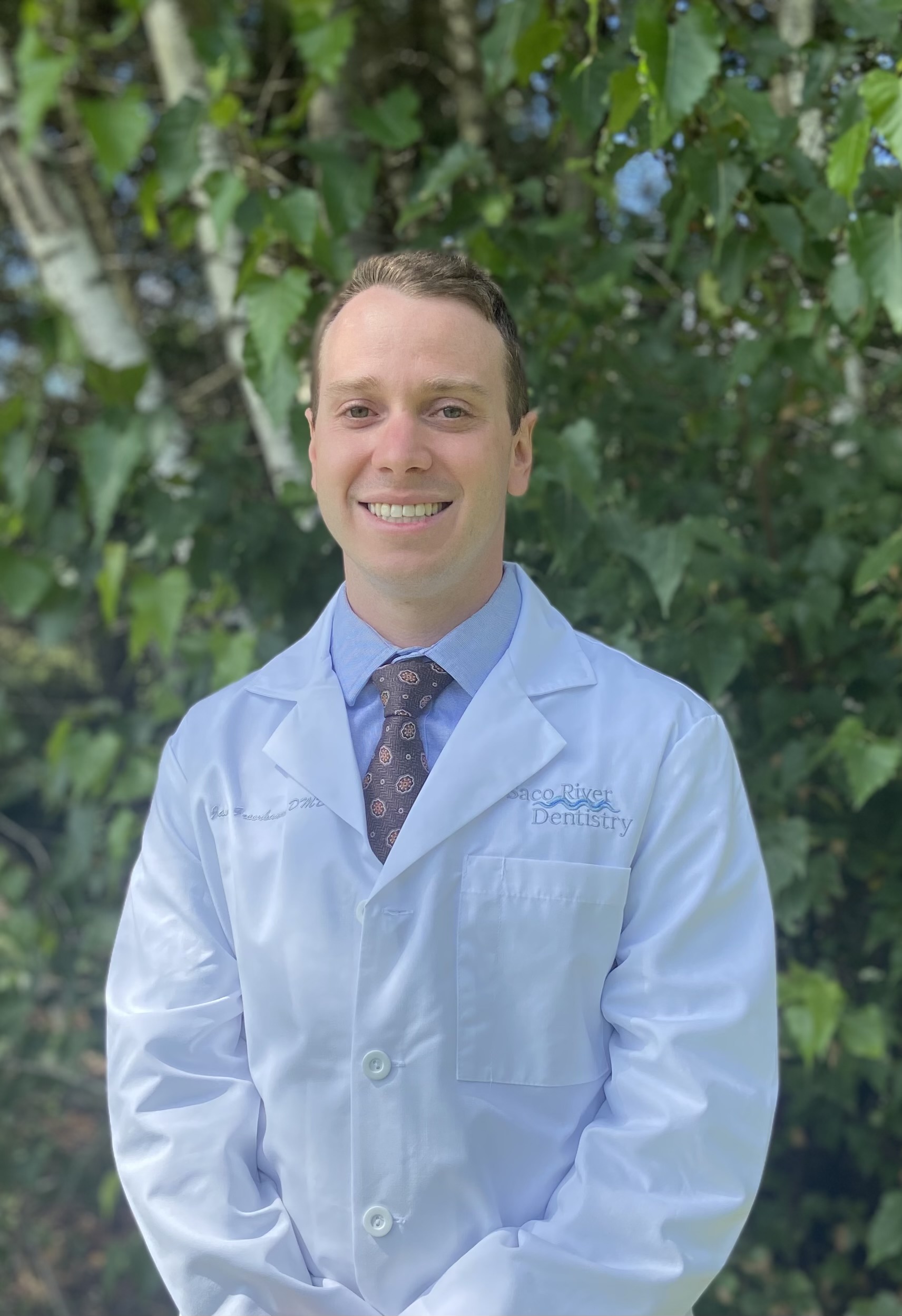 Dr. Jason Greenbaum is a native of New Jersey. After high school he moved north and fell in love with Maine. He earned a B.S. in Biology at the University of Southern Maine, then attended the University of New England College of Dental Medicine to pursue his dream of becoming a dentist. Dr. Greenbaum comes from a family of dentists, which includes his father and uncle. During his time at the University of New England, Dr. Greenbaum completed two externship rotations where he provided dental care to underserved rural communities in both Maine and Vermont. Upon graduating from dental school, Dr. Greenbaum chose to continue his education through a year-long General Practice Residency at the University of Vermont Medical Center in Burlington, VT. Through his postdoctoral training, Dr. Greenbaum provided care to patients in both a dental clinic and hospital setting. He advanced his skill set and knowledge of dentistry in areas such as cosmetic dentistry, implant dentistry, and endodontics.  Dr. Greenbaum is passionate about helping patients overcome their dental anxiety by providing comprehensive dental care in a gentle and stress-free environment. Dr. Greenbaum and his wife live in Old Orchard Beach. In his free time, Dr. Greenbaum enjoys the outdoors and playing his guitar. He is a multi-instrumentalist and singer who started a dental school rock band named Nitrous Roxide. Dr. Greenbaum is excited to be joining the team at Saco River Dentistry and looks forward to meeting you.
Dr. Ryan Stalker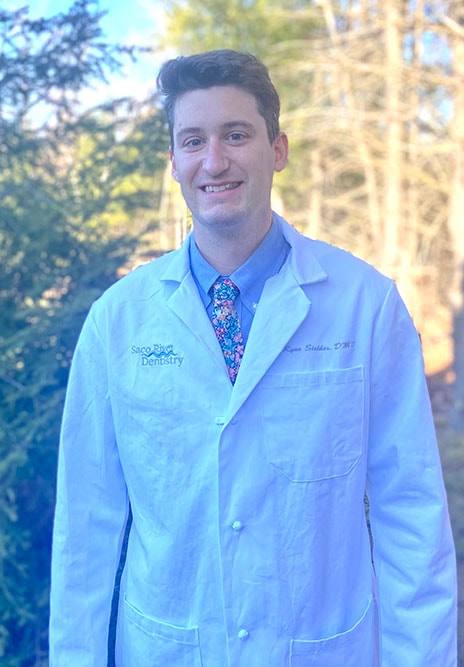 Bio coming soon.
What Is a Cosmetic Dentist?
A cosmetic dentist is a licensed dentist who has elected to complete additional training performing aesthetic enhancement techniques and treatments. Certain procedures require supplementary education beyond the basic courses provided during dental school. Porcelain veneers, teeth whitening, dental implants, and sedation dentistry options demand a level of skill that can only be achieved with continuing education. We are proud of our dentists' commitment to learning and to staying at the forefront of the dental industry.  
How to Choose the Best Cosmetic Dentist for You
Finding the right dentist for your needs and goals can seem like an overwhelming task, but it doesn't have to be. The best way to identify a skilled, gentle, and extensively trained dentist is to schedule a consultation. After reviewing someone's educational background, the consultation is the best way to get a feel for a dentist's patient philosophy and demeanor. Are they happy to answer your questions? Can they offer suggestions to achieve your desired outcome? Do they provide alternatives if appropriate? Feeling comfortable is important, since you will likely be seeing this dentist regularly. With cosmetic dentists, you should also ask about how often they perform the procedure you're interested in and whether it's a good fit for your needs.
Interested in learning more about cosmetic dentistry, or interested in scheduling an appointment with one of our dentists? Contact us today!