Management Team
Kate Randall, Office Manager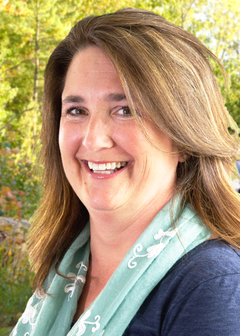 Kate is a resident of Windham where she resides with her husband Mark. She is a proud member of the well-known College of Life which she never plans on graduating. Kate entered the wonderful world of dentistry in 2001. She has enjoyed working in administration, dental assisting consulting and practice management software training for many dentists in the Northeast. She is excited to continue her journey as Office Manager at Saco River Dentistry. Her hobbies include being married to the love of her life, having children and her family. Kate can also be found horseback riding, fishing, painting and gardening.
Dental Hygienists
Jessica Quimby, RDH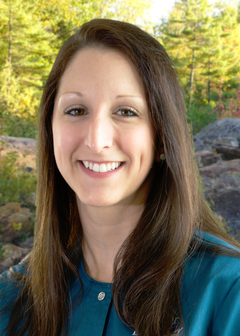 Jessica grew up on the Canadian border in Madawaska where she spent most of her weekends skiing with her family. Her dual citizenship allowed her Dental Hygiene education to begin in Halifax, Nova Scotia at Dalhousie University. She completed her studies at the University College of Bangor. She decided to start her career in southern Maine where she met her husband, Brandon. Jessica has been with us since 2012, she enjoys her relaxed, close knit relationship with her patients as well as her leadership role in executing the growth of Saco River Dentistry. In her free time, she enjoys being crafty and spending time with her husband, son Leo and dog Miller.
Amy Libby, RDH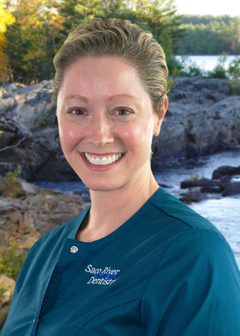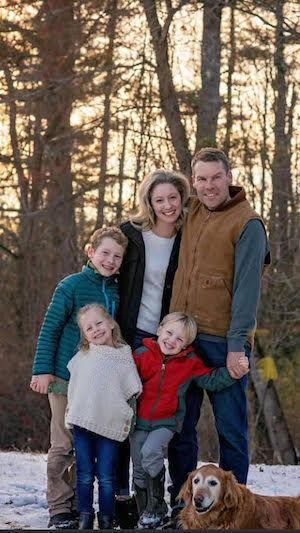 Amy grew up in Gorham, Maine. She graduated from UNE in 2001. After working in Portland for years, she moved to Lake Tahoe, California where she lived for 6 years. After getting married and having a son, Jake, they decided to move back to Maine. She started at Saco River Dentistry in 2013. In 2015 she welcomed twins, Max and Maryn. She enjoys spending time with family & friends, spoiling her golden retriever, and camping.
Danielle Roy, RDH
Danielle grew up in Lewiston, Maine. She started her college career at St. Anselm College, where she completed two years before deciding she wanted to study hygiene. She transferred to UNE where she got her degree in 2006. She worked full time in Portland for 10 years before joining Saco River Dentistry. As a hygienist, she enjoys learning about her patients and their life experiences. She lives in Standish with her husband, Nick, and the most handsome silver lab, Neely. She enjoys spending time with her husband, working out, fishing, cooking, decorating, hiking, spoiling her dog, and is obsessed with the Patriots.
Amanda Mudgett, RDH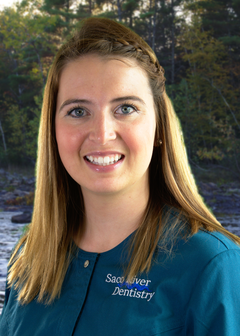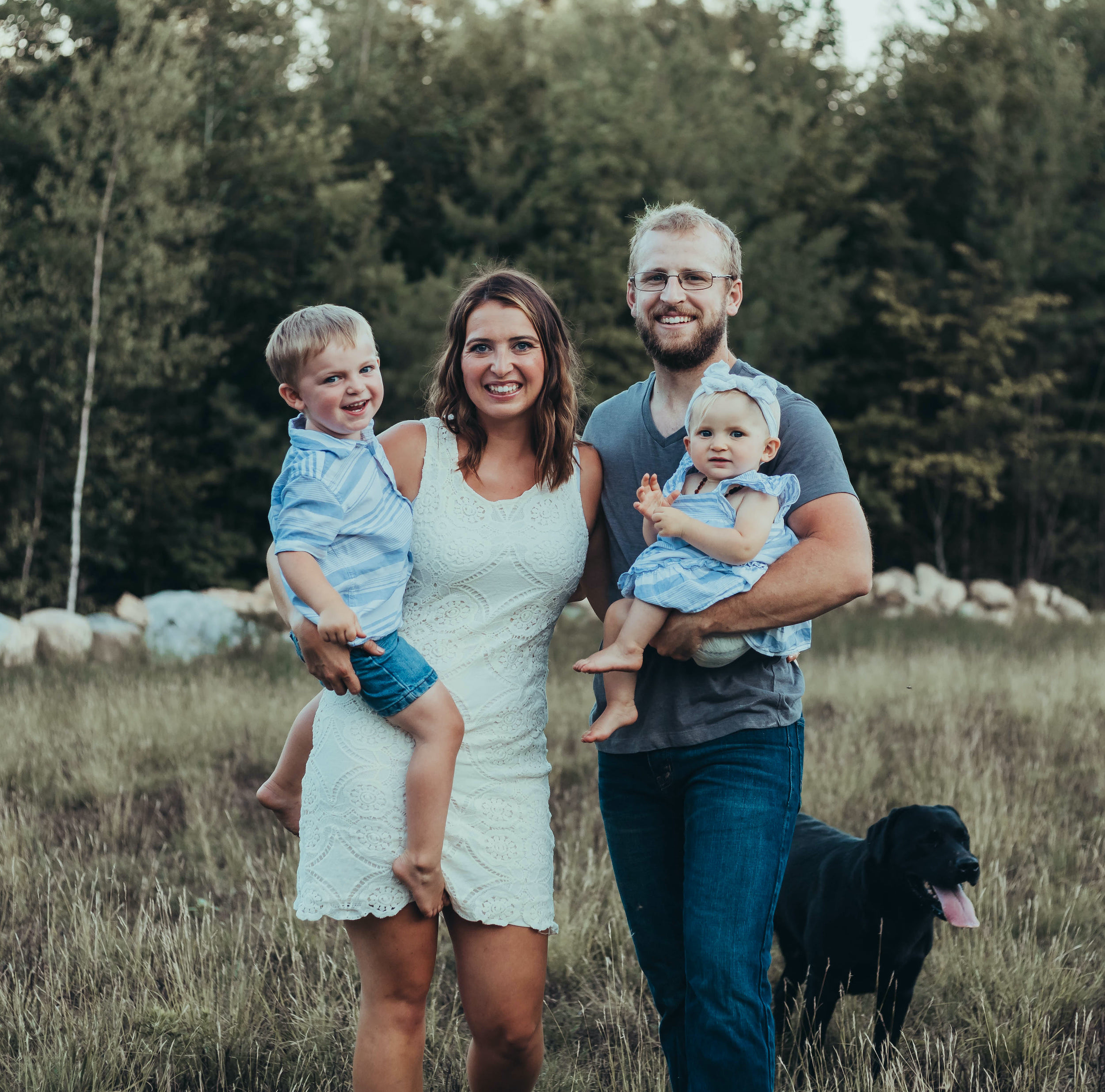 Amanda grew up in Porter, Maine and attended dental hygiene school at the University of New England, graduating in 2015. Amanda currently resides in Parsonsfield with her husband Tyler, their children Maverick and Gracelyn, and black lab Tracker. In her free time she enjoys spending time outdoors with her family, hiking, gardening, and the beach. She loves building relationships with all of her patients and providing individualized oral health care.
Melissa Bowen, RDH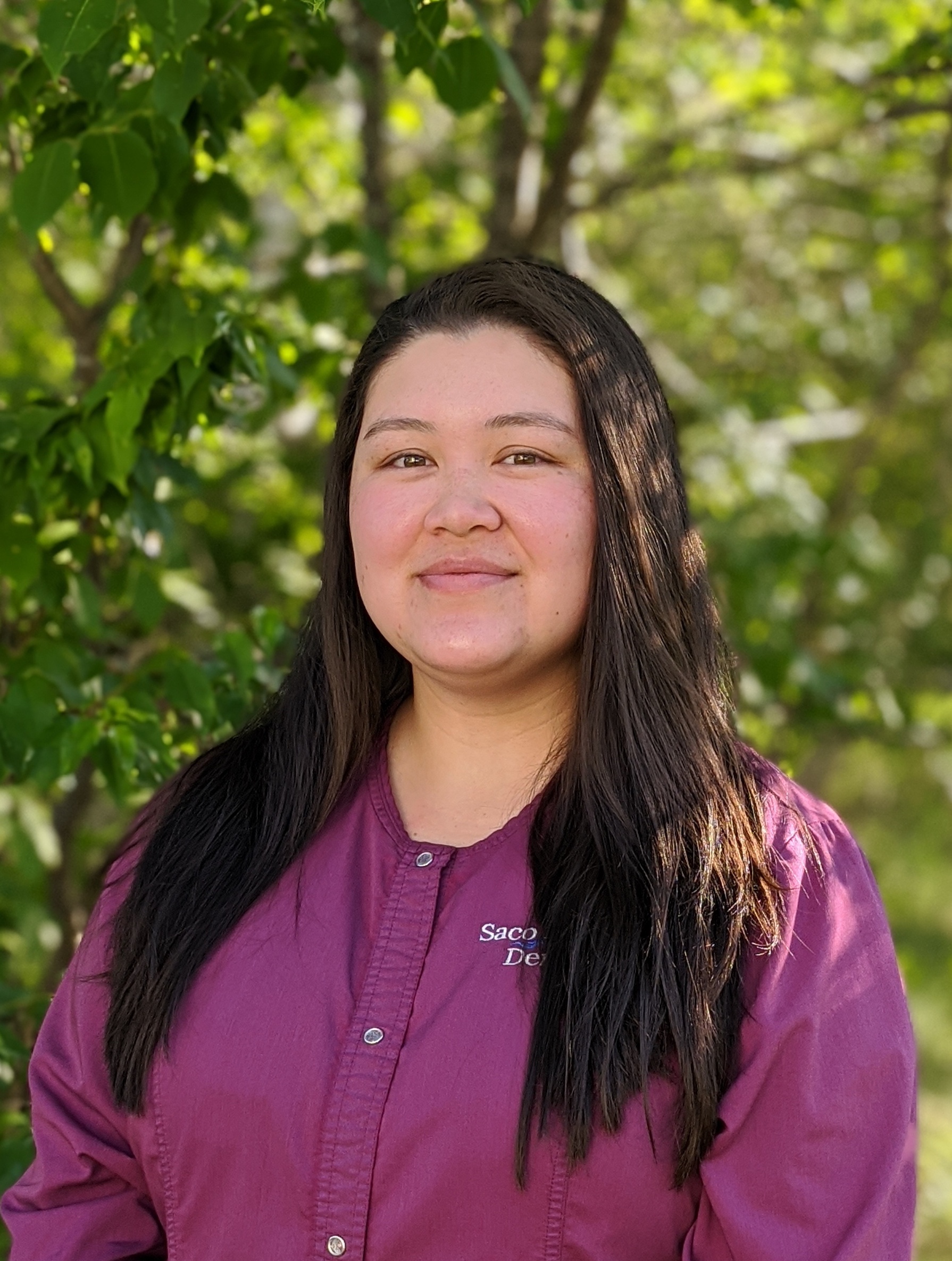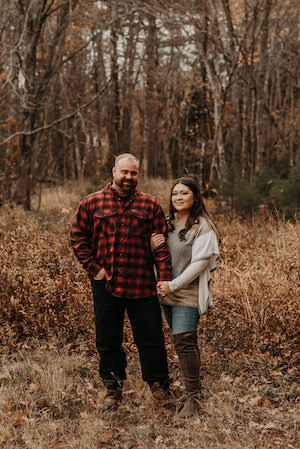 Melissa is originally from Southern California, Melissa moved to Maine when she was 13. She graduated from Scarborough High School, and completed her undergraduate degree in dental hygiene at the University of New England. In her free time, she loves to fish with her significant other. Melissa is very skilled at patient education during your appointments. You can always count on learning about your oral hygiene and how it can improve with her.
Ray Champ, RDH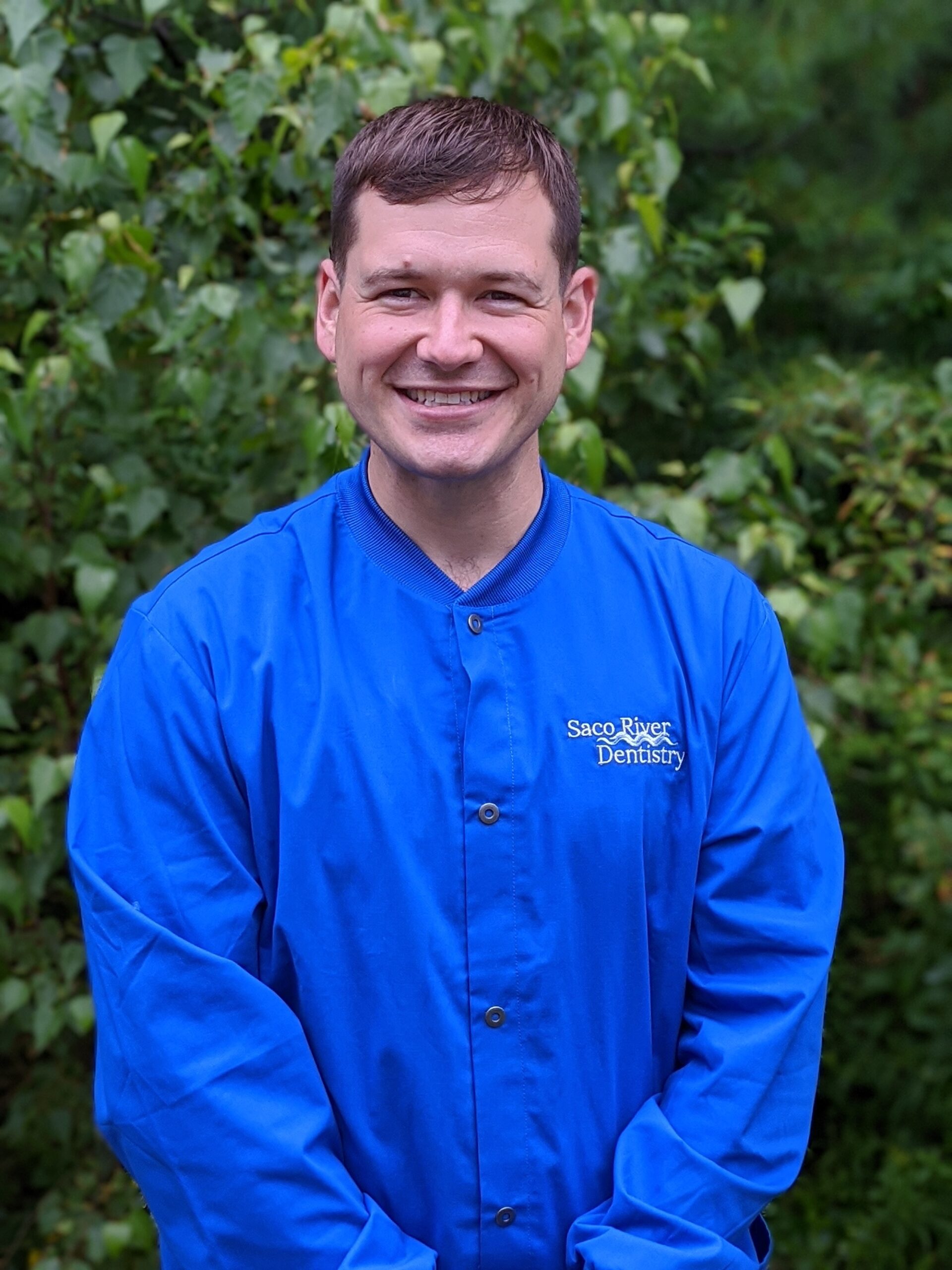 Ray was born in St. Louis, MO and spent most of his youth living in Southern Illinois. In 2006, he decided to join the United States Marine Corps and served 4 years of active duty. During that time, He met his wife Nichole, who was also serving as a U.S. Marine. After being discharged, they relocated to Limington, Maine where they now reside with their two children, Summer and Roman. Ray completed his Dental Hygiene Degree in 2013 at the University of New England. He has been working as a Sleep Care Coordinator/Hygienist for the past 5 years. During that time, he has been all over the world, educating dental offices about Dental Sleep Medicine. His goal is to help our team recognize the dental signs of patients with poor sleep quality. These signs are often visible from the teeth, tongue, or at the back of the throat. Ultimately, this will improve our patients' sleep quality and help prevent damage to their dentition. When Ray isn't working, you can find him doing just about anything outdoors or sports-related with his family.
Dental Assistants
Chantal Tozier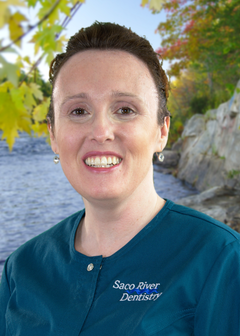 Chantal grew up in Biddeford, Maine and has been a registered dental assistant since 2001. She joined Saco River Dentistry in 2012, and loves when she is able to speak French with her patients. She is married with three children that keep her very busy. She can often be found at the ice rink or local athletic fields. As a family, they enjoy the outdoors (especially camping), and playing with the newest member of their family, their chocolate lab.
Ashley Woodcock, CDA, EFDA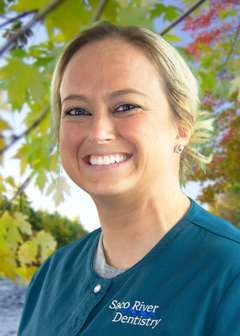 Born and raised in Maine. Ashley graduated from Jay high school in 2001 and went on to attend the University of Southern Maine earning her bachelor's degree in Therapeutic Recreation. Ashley then found her passion for Dentistry through a mutual friend and decided to pursue dental assistant as a career. Ashley went on to earn her Certified Dental Assistant and Expanded Function Dental Assistant licenses. She is currently in her 16 year as a Dental assistant. Ashley enjoys spending time with her family and friends. She resides in Gorham with her wife Katie and their two children along with her best buddies, her dogs Wiley and Quinn.
Tessa Bisson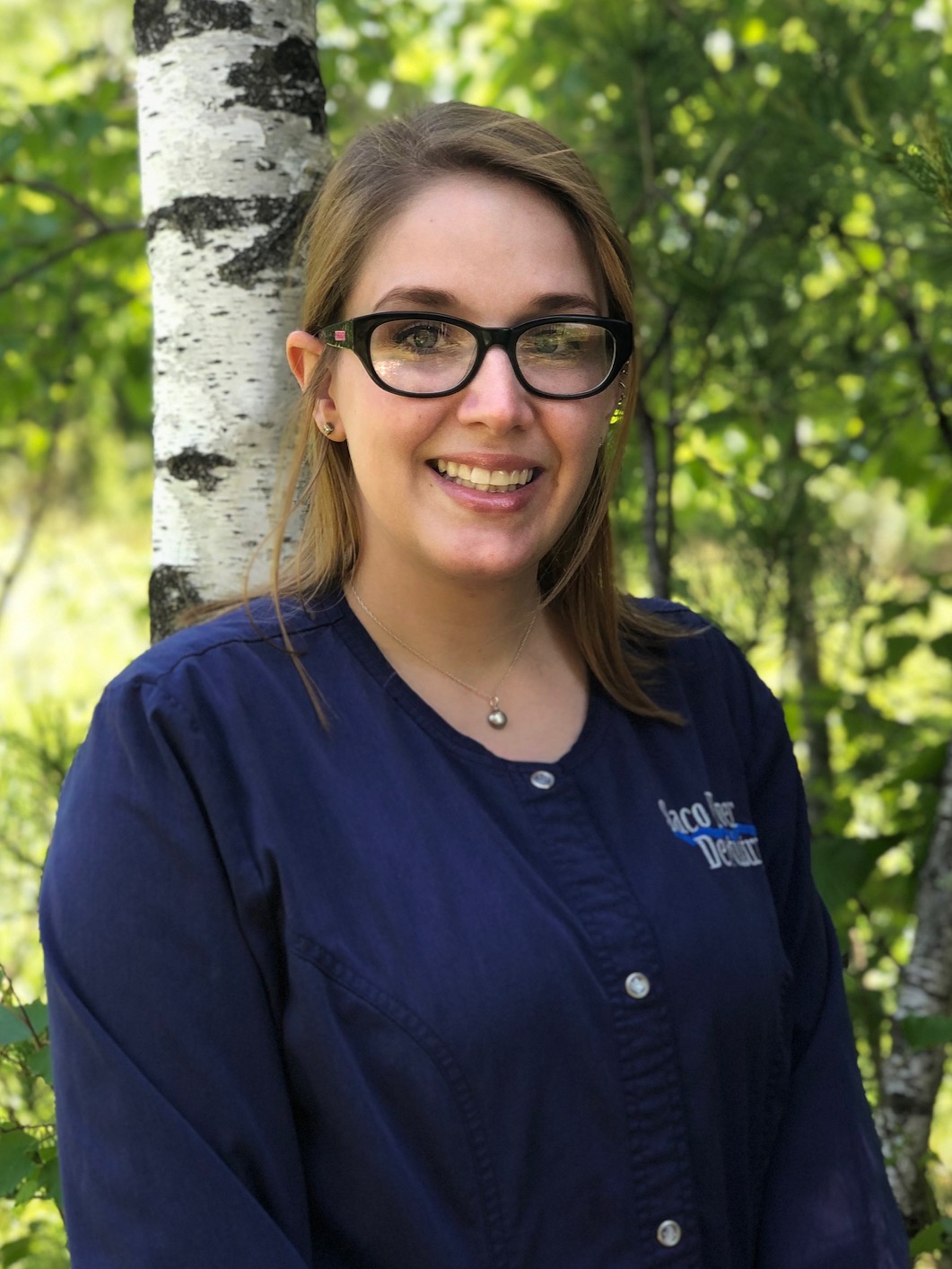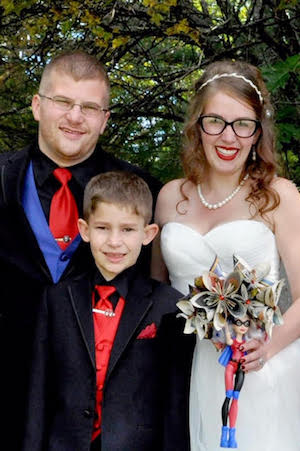 Tessa lives in Waterboro with her loving husband, Brandon, their energetic son, Sebastion, their lab mix, Bentley and their cat, Ducati. She has been a Dental Assistant at Saco River Dentistry since May 2018. She enjoys being able to make a difference in others lives by helping create beautiful and healthy smiles. When she is not working, Tessa loves to spend time with her family, crocheting and taking photos; she is also learning how to golf! When she's not working you can often find Tessa with her family at the arcade, movies or a concert!
Adeline Ouellette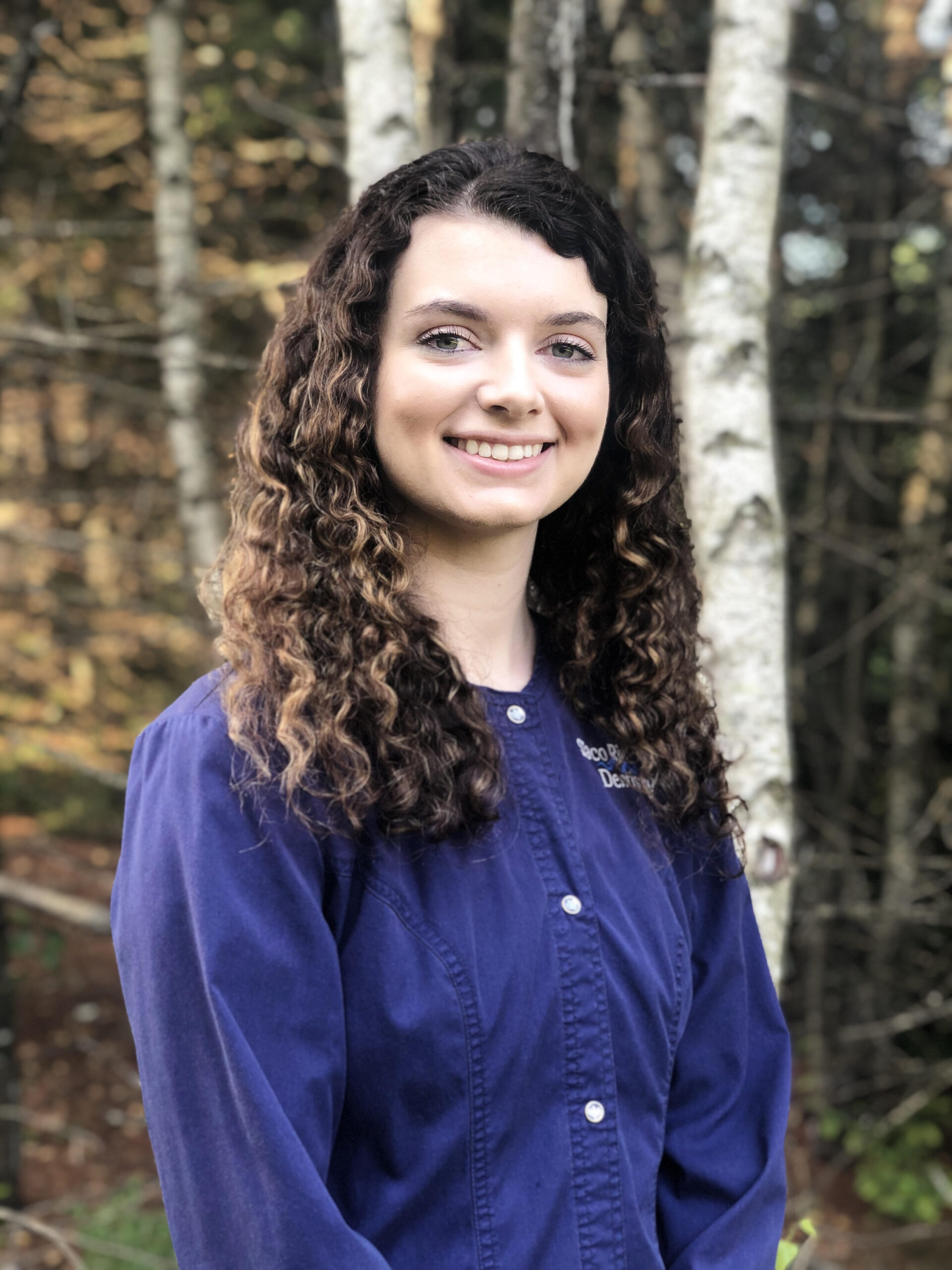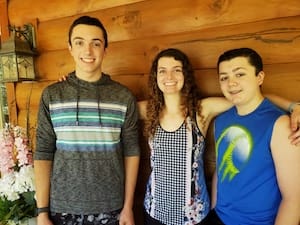 Adeline has lived in Maine her whole life. She was raised in a log house almost her whole childhood and was homeschooled with her two brothers from pre - K through 12th grade. She had multiple career path interests that she was planning on pursuing, but one day she became a patient at our dentistry and she met some of the amazing and passionate staff here and all of a sudden, she had a new career interest. She's been interested in the dental industry ever since. When she isn't working you will always find her hanging out with her family, friends, and animals. She is a self-proclaimed CRAZY CAT LADY. She also loves to hike and play sports.
Bichngoc Doan (BB)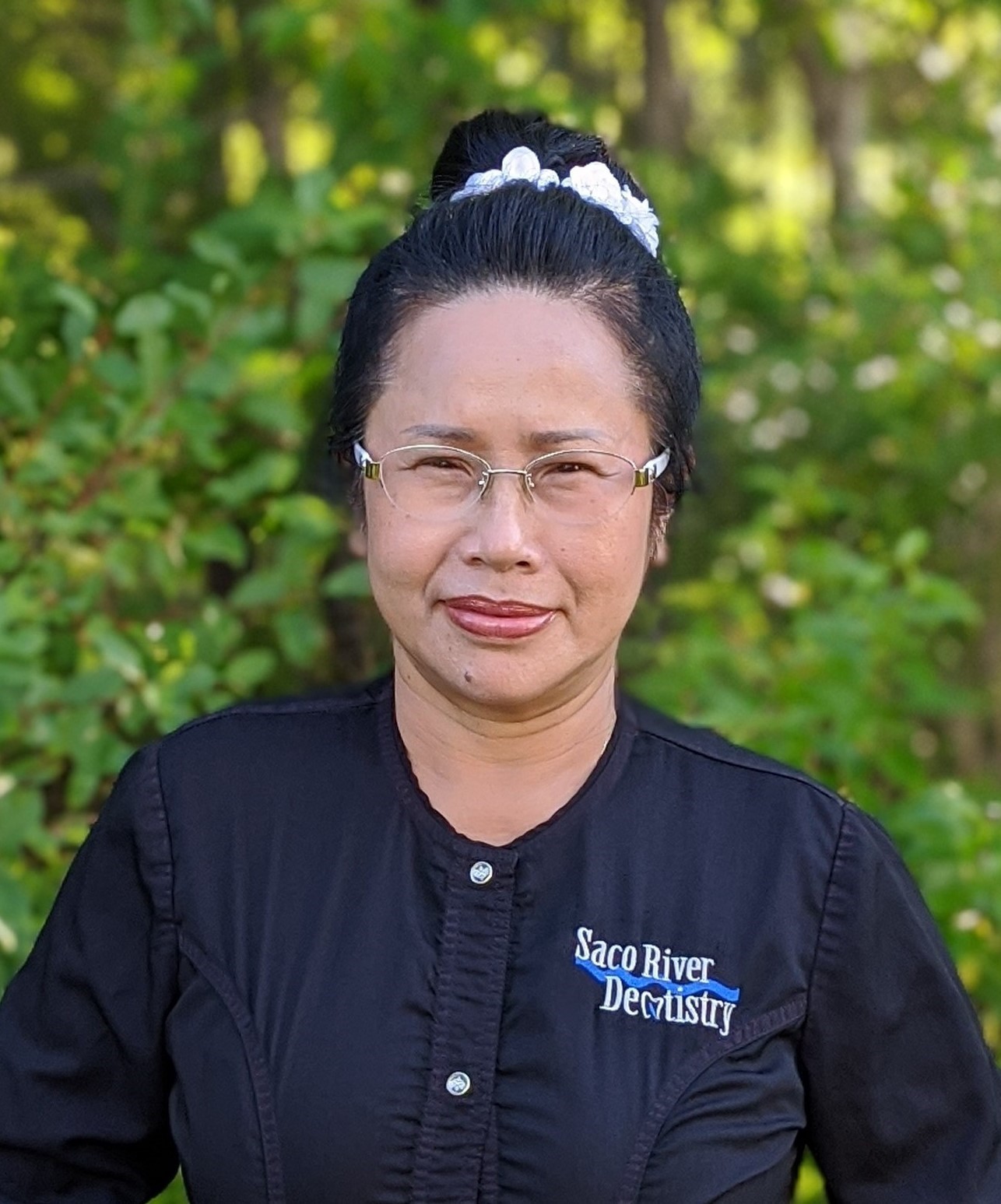 BB escaped from Vietnam in a small boat, after 5 days the boat broke down in rough seas. Survival was not certain until they were miraculously rescued by the Indonesian Navy and taken to a small island where she sent 6 years in a refugee camp. BB came to the United States in 1998 and began taking English classes as a beginner. As her English improved, she became a citizen and began taking Dental Assistant Classes. She loves to learn and continued earning her Certified Dental Assistant and EFDA certifications - she'll never stop learning! BB has now worked over 18 years in the dental field, and is so grateful for all the opportunities that have been available to her in her new country.
Patient Coordinators
Brittney Allen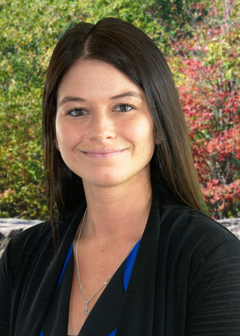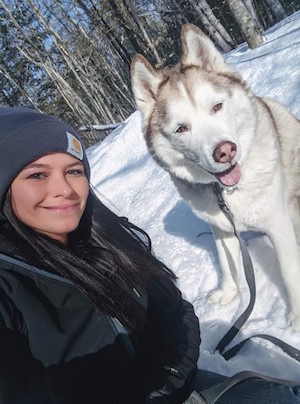 Brittney grew up in Waterboro, Maine. She started working in the dental field 2 years ago. She enjoys learning new things about Dentistry every day. When she's not working at the front desk, she loves being outside, fishing, four-wheeling, and hiking with her husky, Kaden.
Tiffany Mecham